Podcast: Play in new window | Download (Duration: 1:30:44 — 103.8MB)
Subscribe: Apple Podcasts | Google Podcasts | Spotify | TuneIn | Deezer | RSS | More
Drummer Dale Baker shares insights from recording & performing with platinum artists Sixpence None The Richer to his new solo venture as singer/songwriter with The Maudlin Fee.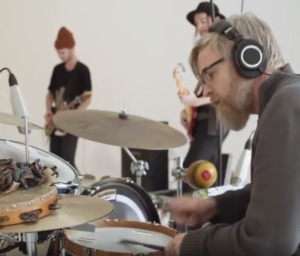 Dale performed with my sister, Kelly Brown, & me in Frankly Scarlet prior to his time with Sixpence. So we've got some good stories & laughs for you in this episode! We cover a range from secret crushes – to falling short as human beings – to Dale's dealings with church pastors rockin' six-pack abs. Yeah.
Dale goes deep & shares much about his spiritual journey, his questions & reckoning with ideas around sexual "sin", & the benefits of being a masculine man with soft edges.
Dale is an artist, a dedicated musician, & an all-around beautiful guy. I can't wait for you to hear his new music as The Maudlin Fee in this episode. You're gonna dig it.
SHOW NOTES:
2:52 – Dale talks about songwriting as a new creative venue & realizing the difficulty of being the "front person" in a band. Stretching his creative muscles to learn to play guitar, write, & sing has brought the joy back into music for him.
5:27 – I've realized how physical it is to be the drummer in a band as I learn to play them myself!
Successful entertainers work hard to make it look easy.
7:30 – Dale talks about what made him finally get the nerve to do his own project. He shares the urgency brought on by the loss of loved ones, realizing the brevity of time & life.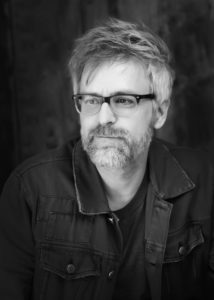 10:25 – Julia Cameron & The Artist's Way – discussion of the ways all creative people get shut down by others. It's never too late to start learning new ways of expressing yourself.
11:47 – Dale talks about the challenge of starting The Maudlin Fee to push through his shyness. He's getting more & more comfortable with failing in order to get better.
13:02 – I'm always experimenting – combining rock music with meditation because it's my background, even though it's not the norm. If I'm feeling it, other people probably are, too.
15:23 – Affirmation is nice, but Dale's goal is more about joy & the excitement of being alive.
16:31 – Songs that didn't exist prior to writing. We're making a difference as we create. From his work with Frankly Scarlet, Sixpence None The Richer, & now The Maudlin Fee, Dale is adding to the creative history of our world. As artists, we all create this rich landscape.
17:41 – Experiencing a friend doing new things, you get to know them in a new way.
18:18 – SONG: Lily of Valley
22:42 – Dale shares the story behind the song & how he can tie the percussion directly to his time playing in Frankly Scarlet with my sister, Kelly, & me. He describes the influence of Jonatha Brooke & talks about his perception of the 16th note pattern "train beat".
25:06 – Energy of collaboration. Other artists & friends have also had a direct impact on his solo project.  The drummer who recorded "Lily of the Valley" with him was a big influence, pulling him into the world of percussion when he was at the University of North Texas. Dale taught me a lot about playing percussion as well. We're all more tied to one another than we even realize.
27:54 – Importance of having a great drummer behind you as a front person. Dale has had the experience now, so we laugh about the fact that even he doesn't always know what to say to another drummer to make it work when it's not jiving!
30:40 – Dale brought Richard Rohr to my attention & a video on his website about the healing power of rhythm. It turned out that Rohr was highlighting Christine Stevens, my trainer as a Remo Drums HealthRhythms facilitator. Christine said, "Music is the language of diplomacy of the future." Remo has researched the effects of drumming on the body, as well as its ability to dissipate tension between people.
32:56 – Rohr & men's initiation rights. Dale talks about Rohr's series on sexuality & gender. For those who don't fit the ideals, where do they fit in? Dale has become comfortable with his masculinity, specifically as a heterosexual man who's "soft around the edges", helping to make him an artist.
Men who can learn to better accept & be in touch with their feminine side are important for women. They make a major difference as fathers who can really love their daughters.
Dale credits the Enneagram, popularized by Rohr, with helping him become more compassionate & says the system has a lot of flexibility as a broad picture of the self. Good laughs about personal development!
37:30 – A friend sent an invitation to a men's conference, which Dale describes as going so far over the top into the ideal picture of masculinity as to not even be real. He explains about a more expanded state of being attracted to energy. Gender & sexuality are a broader range of expression than society has allowed for & it can get messy as things are changing & before they become the norm. We're moving into more colors, shades, & musical notes in our cultural  life expression.
40:12 – Being raised in the Christian tradition did a good job of forming Dale as a person, but also created blind spots, such as shame. As an itinerant church drummer in all the different denominations, Dale gets to hear a lot of different religious perspectives. He sees the way the Church has failed us in talking about sin – mostly sexual sin.
INSTANT IGNITION WORKSHEET  – a free tool to help you move beyond fear & into greater freedom, joy & passion in your life. Get the instant download here on NakedVibes.com.
42:40 – Dale talks about people shaming us for our "thoughts". But we can learn they're just thoughts & we can let them pass. What would it look like if we changed the conversation to one of Love? Bringing joy into the world & creating good art.
What if the global church, as the body of Christ, focused on the bigger issues, like whether people have clean water & food, instead of judging individuals?
Dale credits an article from the website, School of Life (a non-judgmental site on being human) as the inspiration for his song, "Secret Crush". He had to get very vulnerable in order to create a song around it. He reveals his true secret crush!
46:48 – Songwriting as deep vs wide. Peeling away layers through our creative vulnerability takes us deep into our art, which creates the potential to reach a wider/broader audience.
47:41 – SONG: Secret Crush
51:37 – Thoughts on shame. Dale talks about growing up in a church where he always felt like he was falling short. It would be great for pastors to become more vulnerable in order to help us all realize we're in the same boat. We don't have to be afraid of the Divine; we can just go there! We can all agree that there's something unifying us all. And we can trust each other to figure it out.
53:32 – I grew up in a more open family environment where we were free to share our thoughts & ideas. As I grew up & got out into the world, I heard people telling others it's not okay for them to have their own thoughts & saw that it created a lot of shame for people. My novel, Heaven, was born out of that.
55:00 – Dale has had to work at putting his inability to talk about sex behind him, which came out of his Protestant background. Our whole culture, however, presents sexual images all the time, then shames us for paying attention. We get into some humorous discussion about Dale's initial perceptions about my novel & the podcast with the word "naked" in it, as well as being raised with the idea of "good" music & "bad" music.
Fear is likely to lead you down a wrong path. Roll it around on the front end & get things out in the open. Be willing to be vulnerable, naked, & see more clearly. Bringing the shadow self into light.
59:16 – More marriages could be saved if people can be more willing to bring secrets out into the open. Honesty & vulnerability. If you don't bring all of yourself to the table, we can't know you. And we want to. The same thing applies to our creative lives.
1:00:25 – No matter what Dale's friends & loved ones do or say, he's always going to love them. He may not want to hang out any more, but he can still love. Men especially have trouble with this, until they face a crisis. Rohr has a great book that brings this to light called, "Falling Upward".
1:01:25 – Great spiritual writers & teachers. Henry Nouwen, "The Wounded Healer". Rob Bell. Great thinkers that can help you open yourself & to go deeper, so you can feel a greater sense of freedom.
Dale was told, by church leaders, that many authors are acceptable & others are not. As an adult, he learned that we don't have to live by those rules any more. Read for yourself, instead of taking it from a pastor or friend. You can decide if it resonates.
1:03:15 – Dale's video for "Secret Crush" was inspired by a "hit" Norwegian TV show, referred to as "Slow TV".
1:06:46 – Recalling the video shoot for Frankly Scarlet's "House Of Pain". Dale made it look cool!
1:11:25 – Dale reveals the truth about "House of Pain" & drummer Matt Chamberlain (Edie Brickell & New Bohemians, Tori Amos, Saturday Night Live house band, etc.).
1:12:39 – Dale talks about his time in Dallas being very formative for him as a drummer & an artist. This is where he played with my sister, Kelly Brown, & me in Frankly Scarlet & also with Sixpence None The Richer. He became confident in his approach to leadership as a drummer in a band. He also talks about the trend that developed for him as a replacement drummer & having to get his head around what the previous drummer was bringing to the songs.
1:17:16 – Sixpence introduced Dale to a lot of new musical influences & the band experimented with many styles before settling on tight Beatles-styled pop music. The wildly successful hits "Kiss Me" & "There She Goes" were born out of this decision, eventually leading to a Platinum album.
1:20:00 – Dale's percussion instructor at the University of North Texas introduced him to Elvin Jones & Max Roach.
1:21:52 – Dale talks about writing from a place of joy, in the vain of songs from Roger Miller, Maren Morris, & Little Big Town. Roger Miller was an inspiration for the song "Blinded" & Dale found that writing just for fun also revealed some very personal things he was holding in his heart. Dale takes his first guitar solo on this song.
1:24:51 – SONG: Blinded
• Rhythmic Movement Meditations – Music is scientifically proven to provide health benefits in every area of life. Use these tools to help you connect with your highest state of excellence & primal essence, so you can shift your energy for greater clarity, courage, focus, & vitality. A potent combination of your sexual energy combined with your spiritual energy. GET THESE POWERFUL MOVEMENT MEDITATIONS NOW! & experience it for yourself. Listen to this attorney talk about his experience of finding a new position as a corporate VP when he used these meditations.
•  Please understand this is not a claim that you will have the same or similar experiences. Rhythmic Movement Meditations are simply tools to help you learn to shift your own energy through powerful practice.
• The Naked Vibes Show is sponsored by RockItU – Get a Free Video to help you hone your intuitive skills for practical use in everyday life.
Sign up for Kimberly's newsletter to stay in the know about upcoming videos, courses, performances, & more! Get a free "Instant Ignition" eBook to help you tap into your most powerful creative energy when you confirm your subscription.