Podcast: Play in new window | Download (Duration: 23:11 — 26.5MB)
Subscribe: Apple Podcasts | Google Podcasts | Spotify | TuneIn | Deezer | RSS | More
The Myth of Soft Skills – Personal Development is for Ninjas!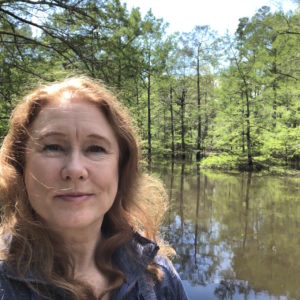 I'm serving up some serious mojo in this episode for increasing your ability to solve problems, to feel less frenzied, have more energy & be more fulfilled. Musical soundtrack courtesy of owls, crows, tree frogs, sweetly singing birds & various buzzing things.
1:09 – Personal development referred to as Soft Skills or Soft Services is funny, because the great spiritual leaders of the world are ninjas! Jesus, Ghandi, Deepak Chopra, Mother Teresa, & many more.
2:25 – Look at personal development from a perspective of necessity.
2:57 – I'm creating new meditations while sitting by the river, surrounded by the sounds of nature. Getting into the rhythm & natural flow of nature is a life skill, a business skill, & a plan for longevity & well-being.
Wanna know when you can wrap your ears around the new meditations?
Sign up to stay in the know . You'll also get a free "Instant Ignition" eBook to help you tap into your most powerful creative energy.
4:09 – A client who has been in many types of leadership & personal development training is learning, through our coaching , to lead from an inner level. We have to learn to lead ourselves first.
5:14 – We tend to see accomplished spiritual leaders as different from ourselves. We're all spiritual people. We tend to keep our spiritual lives as a separate thing from our business lives & out of our sex lives. A whole, integrated Self is a more fulfilled Self.
6:40 – Nature has its own rhythm. Being still long enough to become a part of it feeds your creativity, energy, &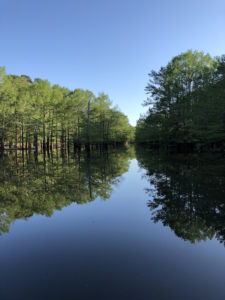 productivity. Are you taking the time you need to fill your cup? Spending the time in natural settings allows you to experience the magic of life. You'll find that you solve problems more easily by making this a practice for yourself.
9:50 – Einstein integrated play time into his schedule as a part of creating wholeness in his work & life. He understood the role of play in genius.
11:11 – You can't operate & thrive at your highest level without connecting body, mind, spirit. Don't be afraid of the spiritual part of this. You have to plug into a power source that's greater than your own mind in order to draw new energy & ideas.
12:19 – Challenge: Make it a regular practice to spend at least an hour allowing yourself to get into the natural rhythm & flow of nature in order to develop your greatest skills.
12:59 – Tree Frog – The sounds of nature are the music for this podcast episode. The visual aspect of the surrounding creatures are like the moving sheet music of a symphony.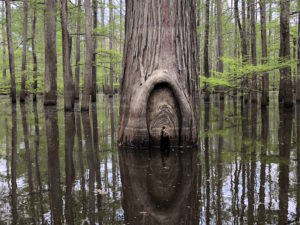 14:26 – Exercise for coming into greater levels of strength, creativity, & productivity. It's a prescription for being less busy & more productive at the same time.
15:24 – The beautiful, mysterious call of the owl.
16:14 – High performers want to do all they can to increase overall levels of excellence. Prayer allows us to reach for higher levels to connect to the truth of who we are & all we can be. It's the way to plug into the highest Source of strength & energy. If you don't believe in God, spend time in nature & express yourself, so you can connect  to your psyche on deeper levels & tap into this rich source for personal development.
19:12 – Meditation, the other side of prayer, is listening.
20:17 – Become a spiritual ninja! We're here for a short time, so why not experience all we can at the highest levels we can?
• Rhythmic Movement Meditations – Music is scientifically proven to provide health benefits in every area of life. Use these tools to help you connect with your highest state of excellence & primal essence, so you can shift your energy for greater clarity, courage, focus, & vitality. A potent combination of your sexual energy combined with your spiritual energy. GET THESE POWERFUL MOVEMENT MEDITATIONS NOW! & experience it for yourself. Listen to this attorney talk about his experience of finding a new position as a corporate VP when he used these meditations.
•  Please understand this is not a claim that you will have the same or similar experiences. Rhythmic Movement Meditations are simply tools to help you learn to shift your own energy through powerful practice.
• The Naked Vibes Show is sponsored by RockItU – Get a Free Video to help you hone your intuitive skills for practical use in everyday life.