Podcast: Play in new window | Download (Duration: 49:30 — 56.7MB)
Subscribe: Apple Podcasts | Google Podcasts | Spotify | Stitcher | TuneIn | Deezer | RSS | More
The Naked Vibes Show features conversations with musicians, artists & healers to ignite your creative genius & elevate you in your spiritual growth.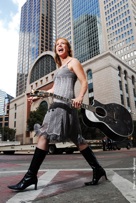 This episode features singer/songwriter/visual artist, Kelly Brown of Local Honey. In this radio archive, Kelly joined me in the studio to play live & to share her insights on the creative process.
Show Notes:
:55 – Show sponsored by RockItU – Get a Free Video to help you hone your intuitive skills for enhanced creativity & practical use in everyday life.
1:20 – Introducing Kelly Brown of the musical entity, Local Honey.
2:01 – Kelly lets us know what's naked! Kim & Kelly get silly – one of the best ways to get back to your joyful inner child is to get with a sibling!
3:01 – Kelly's websites (get the links here)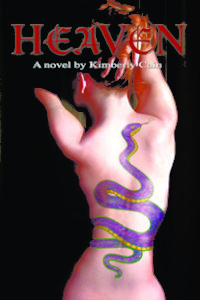 3:46 – Kelly created the cover art for Heaven, a novel & her music is featured on the CD that comes with the hardcover book. As an artist & musician, she channels amazing creative energy.
4:16 – How does Kelly use music & art to bring out her childlike self?
4:45 – Subconscious mind works during mundane tasks to bring forth creative ideas.
5:09 – How do you take higher levels of consciousness & intentionally tap into it, so you can use it?
5:38 – When we become blocked, we're dealing with very human issues. Kelly chooses to let the creative process rest at times, so she doesn't repeat the same patterns – to let ideas decay & be reborn as new creations.
6:50 – Be gentle with creative ideas as they show up. They don't have to come out as a full-blown song or art piece.
7:16 – Channeling frustration into a rock 'n roll energy to push momentum & get ourselves back into the groove, after laying low, helps us individually & collectively, as a band.
8:42 –  SONG: "Truth" – Kelly Brown & Local Honey from Late Bloomer. The song can also be found on the CD that comes with Heaven, a novel.
12:00 – Kelly & I performed as Frankly Scarlet, opening shows for David Bowie, Sarah McLachlan on Lilith Fair, Joe Walsh & more. We wanted to explore more, so Kelly got her Masters Degree & created Local Honey as a result.
12:53 – Kelly talks about the entity of Local Honey – how it was born, its way of creating new works of music & art. We discuss aspects of creativity as a sometimes gentle, sometimes tumultuous process, singing/songwriting as emotional & physical process, performance as a process of energy channeling.
14:49 – Einstein credits his genius in discovering the Theory of Relativity as a "musical perception". Musical vibrations are more powerful than most people realize!
15:50 – How do you use creativity (singing/songwriting/performing) to process emotions & then teach others to do the same? Music is a higher form of language & understanding.
17:11 – Act of singing expresses all kinds of emotions. Audience receives the transmission, so it's a full circuit.
18:05 – When the experience is good with musicians, it's like a higher-level sexual experience. Performing with a band, like sex, is a form of communion.
19:14 – Prayer takes us to a higher level of expression in our creativity. Sometimes the energy can become overwhelming, as with short performances, when the adrenaline takes over. Many performers & athletes experience headaches or migraines after intense performance. Learning how to dissipate the energy is as important as receiving & channeling it.
21:00 – Kung Fu has helped Kelly to better understand the balance between the intellectual & the physical. Martial Arts is a study of martialing your power.
22:46 – Connecting with the earth to neutralize excess energy. Our father, a Master Gardener, & our mother, an Earth sign, taught us in various ways about the power of the Earth to heal & reconnect. Our trip to New Orleans to celebrate their 50th anniversary, & connect with friends who had been in their wedding, was an amazing revelation of Love. The inner child was there & everyone came out to play!
25:11 – Kelly & I discuss our opportunities, through our mother's illness & resiliency, to talk about love, death, transformation & the meaning of grace.
27:33 – Live Music Performance: "Good at Goodbye".
The studio version of this song can be found on Late Bloomer – Kelly Brown & Local Honey.
32:15 – Love once born or experienced never dies. It changes & transforms, but you're never left without it! And…why we can't look at each other when performing a song like this!
33:15 – Guitar solo from "Breathe". This song can be found on Late Bloomer by Kelly Brown & Local Honey.
Get a Free Video from Beyond Religion: How to Pray & Get Answers – an online video course to help you increase confidence, strength, joy, vitality & love in your life. It will also help you get through the tough times you may be facing.
35:29 – Kelly talks about her design firm, Studio Honey & Pollen-Nation – the entity of "collaborative spirit" that connects her work/play with that of others to create all kinds of media from live shows (concert & corporate) to print, web design, photography, video, custom music jingles & more.
36:53 – Kelly has a sharp sense of humor as evidenced in the song "He's Gone".
37:30 – SONG: "He's Gone" – Kelly Brown & Local Honey from Late Bloomer.
40:30 – Kelly talks about lessons in unconditional love & "letting go" from Colleen, a Pit Bull puppy she found, nursed back to health, & connected to her "forever home".
42:57 – SONG: "Have to Go" – Kelly Brown & Local Honey from Late Bloomer.
48:20 – Sign up for Kimberly's newsletter to stay in the know about upcoming videos, courses, performances, & more! Get a free Instant Ignition Worksheet to help you tap into your most powerful creative energy when you confirm your subscription.