Podcast: Play in new window | Download (Duration: 37:38 — 43.1MB)
Subscribe: Apple Podcasts | Google Podcasts | Spotify | Stitcher | TuneIn | Deezer | RSS | More
Unlocking your Personal Super Powers…that's what!
• Join me in Sedona in April! Get on the Wait List to be a part of this epic adventure.
When you sign up, you'll get a free download of my Instant Ignition Ebook that will start that spark in your soul!
• If this episode inspires you in some way, take a screenshot of you listening on your device and post it to your Instagram Stories, then tag me @kimberlycain.music.media.
• Haven't left a review yet? All you have to do is go HERE on Apple Podcasts, scroll down the show page, select a star rating, and tap "Write a review." Thanks for your support of this show!
• Song "Dark Sky" – my newly recorded song as The REALM – soon to be released. Hear it @ 21:34 in this episode

In this episode:
Do you actually think of yourself as powerful?
Most people don't … because we all have that inner voice that can give us a beating at times … even when we're really successful and we've achieved a lot of great things.
And, while we're thinking on it … it seems a little pretentious, doesn't it? POWERFUL…me?
I want to remove any idea that you're not powerful and tell you that YES, YOU ARE!
And I want to tell you why and how. You deserve to feel FULLY ALIVE with vibrant, joyful energy!
Words matter. The word "powerful" means "full of power". Why is that distinction important?
Well, for one thing, it takes the pressure off of YOU to achieve such a status and, instead, puts it on something you can easily access at any time. Like cranking up a fine-tuned motor.
The motor itself doesn't have any power. It receives power. But, it only becomes useful when you direct it. Like driving yourself along coastal Highway 1 with the ocean by your side. Or winding your way up into the mountains towards a snowy peak.
That power leads to a feeling of FREEDOM. And you didn't have to do a lot of hard work to feel it. You just directed the power in the engine to your goal of driving and received the feeling of freedom in return.
I hear from men all the time wanting to shift gears. Wanting to know how to take their life – or the dreams they've kept under wraps – and catapult into a new level of experience. A desire for a new experience in their intimate relationships, career, or a personal adventure to shake things up a bit. Because, they sense….there's more.
DOES THIS SOUND LIKE YOU?
Then, join me on an epic adventure that will take you to that next level of experience and freedom you dream about.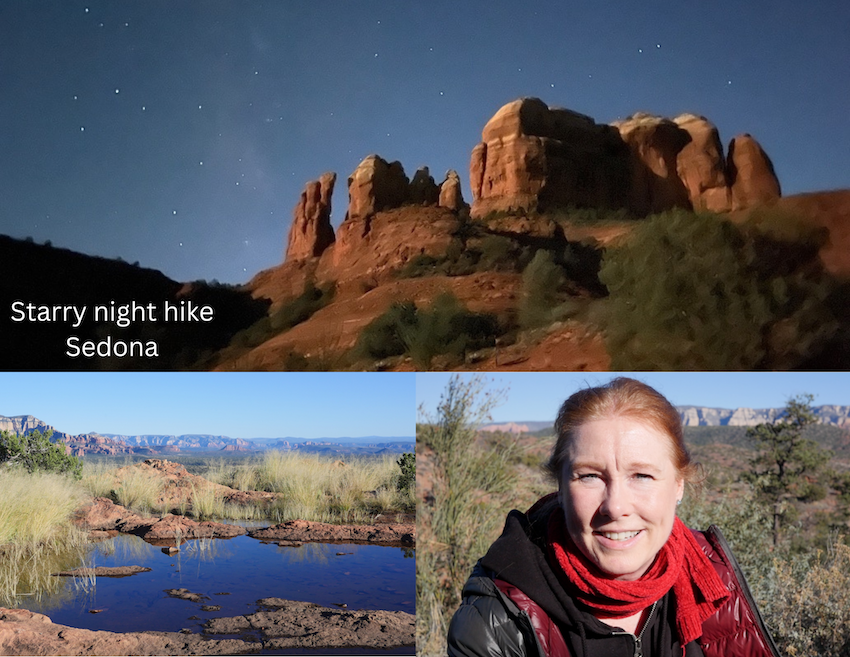 I'll be leading a small group of guys to Sedona, in April, to learn from the land. Literally. It's a POWERFUL place where I learned, first hand, the connection that Native Americans have and how it can show you the path to manifest your desires.
And that transformation can happen fast – lightning fast. Because you're putting yourself in an environment, and an experience, designed to create a quantum leap. It's not a school of the intellect. It's a direct line from the most potent energy field into your own "knowing".
You'll come away knowing what you didn't know before without a bunch of mental "work" or study. And you'll immediately be able to use it to bring your desires into your tangible, daily 3D reality.
This isn't for everyone – and it's an intimate gathering. Only a small number of guys, by application, are eligible to attend. All will have the understanding that they're investing deeply in their own best interests, which will in turn, have a profound and loving effect on others in their lives.
I've had many Sedona experiences over quite a few years, and I promise you've never experienced anything like it. We're gonna have a blast!
If this is calling to you at all, Get on the Wait List to be a part of this epic Sedona adventure.

When you sign up, you'll get a free download of my Instant Ignition Ebook that will kick off that spark in your soul!
Here's to a year of you living more deeply, more joyfully…FULLY!
❤️ Kimberly
---
TAKE IT FROM SOME GUYS WHO HAVE EXPERIENCED A MASTERMIND ADVENTURE WITH ME:
"Mind-blowing. That's all I can say. I don't even know how to describe my sessions with Kim. I just know that I feel accepted & comfortable in my own skin in a way I never had before. She has a rare gift. She opens up the best in me." 

~ Michael M., 7-figure Sales Professional
"I had the time of my life on Kim's mastermind adventure day! Trying to think of what was most valuable about it, it's like reaching into a treasure box – which thing do I grab?! I've done a lot of other programs where people were teaching concepts without giving me a map, or role-playing that I never really got. Kim approaches things a different way – she has a way of seeing what I can do, what's already in me that I haven't even seen for myself yet. So much simpler than the way we're all trained to do things. And I felt comfortable. That was huge. Kim is kind & encouraging & the other people in our mastermind group were also supportive. I wasn't going in for a spiritual awakening, but I sure got one – & that's got nothing to do with religion! If I could sum it up, I'd say Kim really shows you how to quantum leap."

~ G Luna, Entrepreneur
"I went to a job interview shortly after I did some rhythmic exercises Kim gave me to find my energy source & improve my communication…& I want to tell you how powerful it made me feel, how much clarity I gained. I was able to express myself in a way that landed me a new career position. I highly recommend that you connect with Kim & open yourself up to a brand new experience. 

~ Todd Watson – VP/General Counsel, Marco's Franchising
"Kim's mastermind adventure made a huge difference for me! Learning, with her guidance, about how physical, psychological & spiritual energy are tied together, immediately raised my confidence level. Her coaching led me to understand how I can intentionally create more joy & vitality in my life."

~ Price Newton, Entrepreneur, Financial Services Professional
"You owe it to Yourself, your Loved Ones, and all whose lives you touch to read and hear Kim Cain. She has an amazing gift to peel away the layers of BS that limit your potential, and she shows you how you can ignite, or re-ignite your Creative Genius, your Passion for Life; Give her a try. You won't regret it !!" 

~ Philip Shondell